2023 Operating Dates and Times
(OPEN RAIN OR SHINE)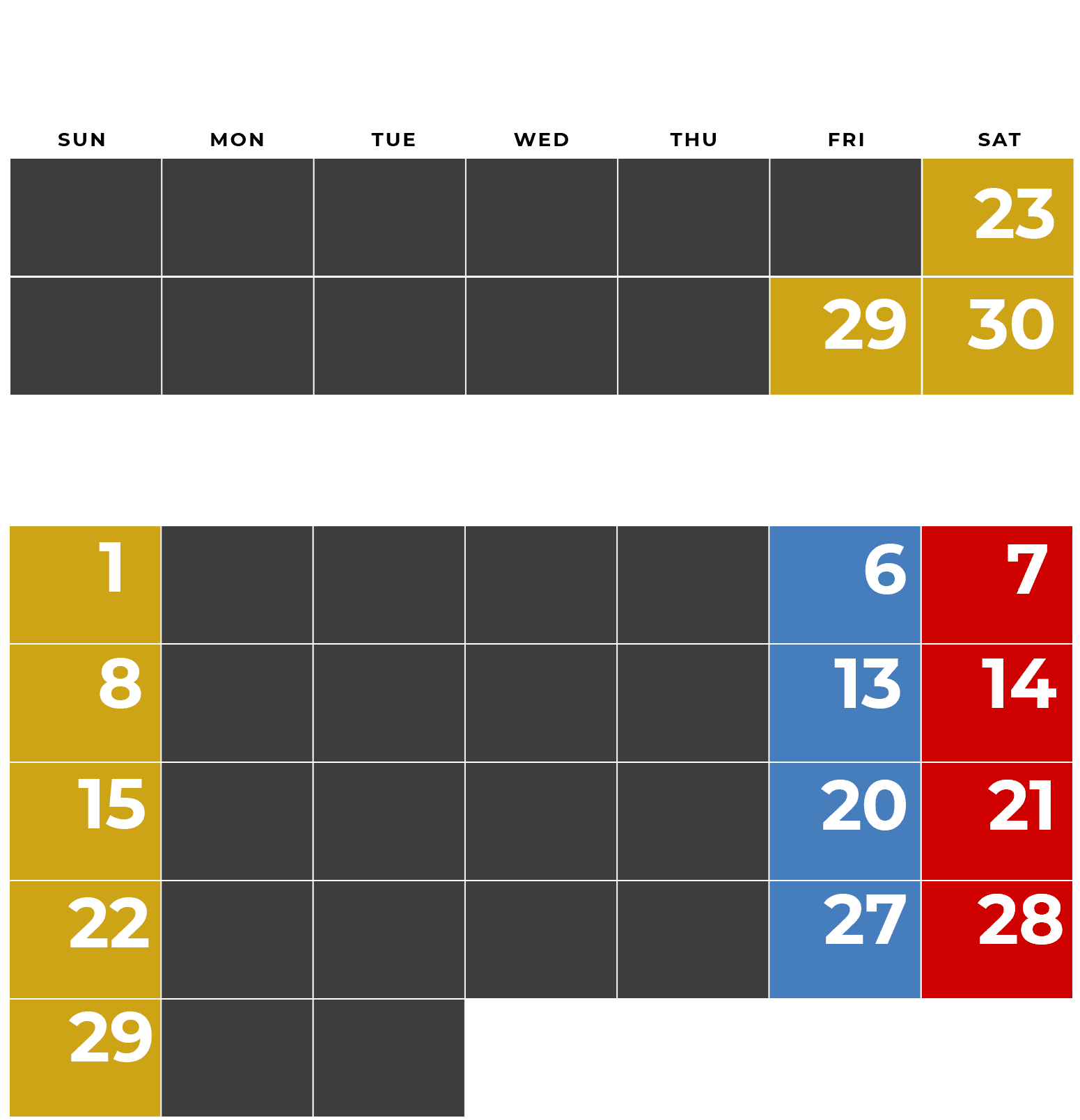 TICKETS CAN BE PURCHASED EVERY NIGHT AT THE TICKET BOOTH (CASH ONLY) AND ONLINE WITH A CREDIT CARD. ABOVE IS OUR HOURS FOR PURCHASING TICKETS, THE PARK DOESN'T CLOSE UNTIL THE LAST GUEST HAS LEFT THE PROPERTY.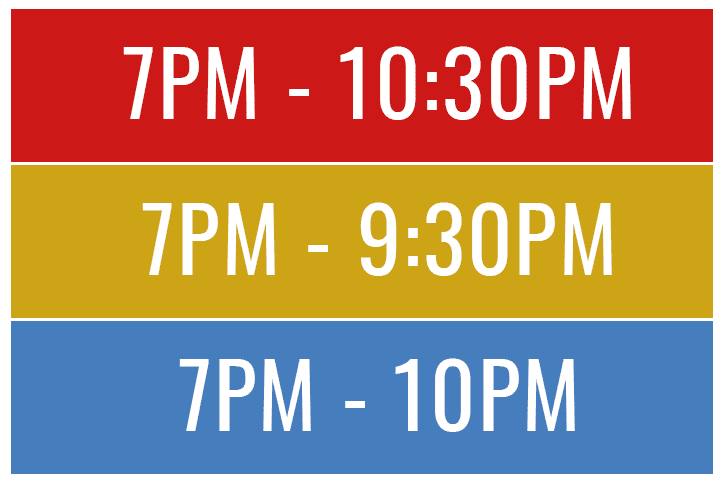 General admission ticket includes all 10 haunted attractions, monster photo ops and food court for the night you pick during our Halloween season.
(1) General Admission - Tickets at the park: $59.95 + Tax ( Total $65.00 cash only at the park)
Attention: paying cash in person at the park may risk the park selling out before you arrive and you will not be allowed into the park for that night. To guarantee you will get into the park we suggest that you buy tickets on this website with your credit card. Cash is always excepted at the box office any night we are open but doesn't guarantee that the night will not sell out for in person ticket purchases.
VIP Upgrades onsite at the box office cash only $25.00 added to any general ticket in person on the same night.
A general admission ticket grants access to all 10 full size haunted attractions, monster photo ops and food court.
VIP upgrade from a general admission ticket on-site at our box office (Cash Only) - $25.00 Per Ticket Just tell Security your upgrading or buying Vip tickets and they'll show you what line you need to be in
VIP TICKETS ON-SITE $90.00 CASH ONLY  
VIP upgraded tickets on-site at our box office to skip the general admission line can be added for additional $25.00 per ticket (Cash Only) and once you pick up your tickets at the box office and pass our Security Check Point you will be directed to the VIP entrance. When upgrading at our box office to VIP we only except cash. ATM on-site.                      
General admission tickets that were purchased on this website can only be upgrade to VIP Tickets at the parks box office cash only. Just tell Security at the check point that you would like to upgrade to VIP and they'll direct you into the correct row. 
All major credit cards only accepted online.       
GENERAL ADMISSION & VIP GROUP DISCOUNTS FOR 30 OR MORE GUESTS.
GENERAL GROUP SAVE $5.00 PER GUEST
$55.50 + NY Sales Tax Total $60.00 per person for groups of 30 or more.
VIP GROUP SAVE $5.00 PER GUEST
$82.68 + NY Sales Tax Total $90.00 per person for groups of 30 or more.
Cash or Certified Bank Check only. Please email [email protected] or call 845-300-4448 to plan your next groups visit.
---
Warning: This Attraction reserves the right to refuse entry to anyone! You will experience intense audio, lighting, extremely low visibility, strobe lights, damp or wet conditions, special effects and a physically and emotionally demanding environment. You SHOULD NOT enter if you suffer from any of the following health ailments: asthma or respiratory condition, any heart conditions, are prone to seizures, pregnant or suffer from any form of mental disease such as claustrophobia. DO NOT enter the attraction if you are wearing any form of medical brace, cast, using crutches or have any physical limitations. NO smoking, drinking, eating or running in any of the attractions. NO touching of the props, customers or the actors in the attraction. No video or flash photography is allowed inside the attraction. You will not be admitted and will be asked to leave the property if any of the above rules are not followed. NO REFUNDS!
Legal: This ticket is a license to enter at your own risk! All Patrons assume ALL risk and DANGER incidental to Pure Terror Scream Park before, during or after the tour. NOT RECOMMENDED for pregnant women, people with high blood pressure, neck, health hearing or heart ailments. NO PACEMAKERS! Parental discretion is advised, recommended for children 10 and over. NO CHILDREN UNDER 10 ADMITTED WITHOUT A GUARDIAN. children under 10 yrs old can attend with a parent or guardian. This is at Parental/Guardian discretion  You may be videotaped and broadcast on our website or YouTube without compensation. By entering Pure Terror Scream Park, you waive any injury or talent claims and accept these terms and conditions.
Ticket Information: Pure Terror Scream Park is an outdoor attraction, we cannot control the weather. In the unlikely event that weather forces Pure Terror Scream Park to close for the evening, all existing tickets for canceled event can be used on any other evening for the remainder of our current season. All patrons acknowledge and accept that tickets must be used for the 2022 season… There are NO REFUNDS!